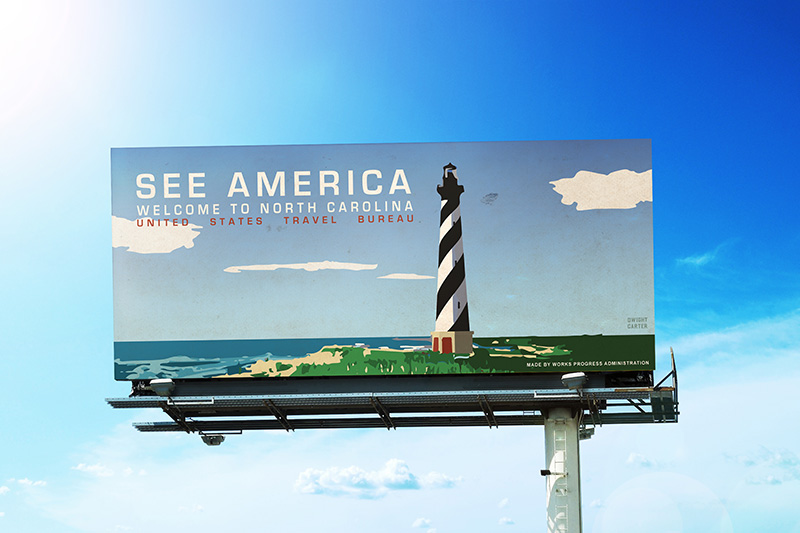 Works Progress Administration Billboard Design
In 1935 a program called Works Progress Administration was created under U.S. President Franklin D. Roosevelt as a part of the New Deal in 1935. Its purpose was to provide useful work for millions of victims of the Great Depression and act to help preserve the skills and self-respect of the people.
This billboard design was created for my History of Graphic Design masters course taken through Liberty University online. This design is meant to mimic the look and feel of a series of Works Progress Administration (WPA) produced promotional posters created for the national parks between 1938 and 1941.
Since I currently live in North Carolina I chose Cape Hatteras National Seashore as my subject matter. I have included a billboard mockup, and three versions of my design which are the original design, the design with an overlay to give an aged effect, as well as a magazine ad version.
Tools & Technology
To create the billboard design I used  Adobe Illustrator.