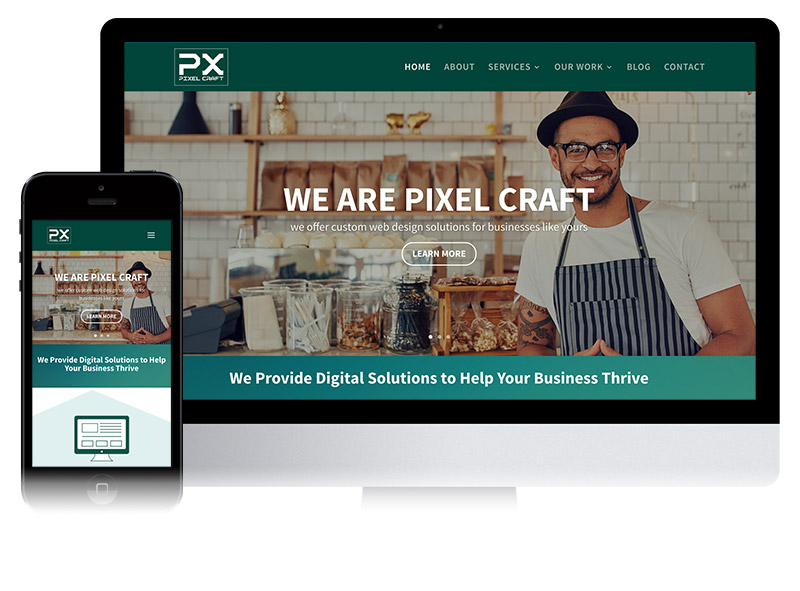 Pixel Craft Company Website
Located in Clayton NC, Pixel Craft Company is my personal website and creative services company. The company offers website design solutions, creative services, website support, and digital marketing.
Before diving into the design of this website I first worked out how I wanted the information to presented. I used hand-sketched wireframes to help me with the best way layout the content and graphics of the site. I used Photoshop to optimize images and to enhance the chosen imagery. Also, I used Adobe Illusrator to create custom icons that can be seen on the front page of the website and represent the different categories of services offered.
Tools & Technology
WordPress, Divi Theme, Photoshop and Illustrator.