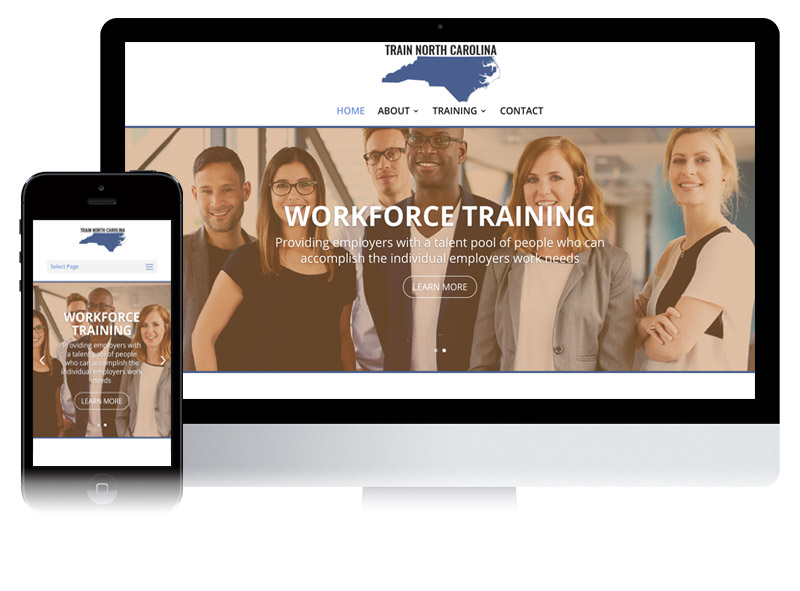 Train North Carolina Website
Located in Smithfield NC, the purpose of Train NC is to provide affordable world class training to small and mid-size cities in North Carolina who would otherwise not have the time or budget to provide on-going training for their supervisors, managers and employees.
Train NC needed a website that represented their services and trainers as well as gave a simple way for visitors to contact them. The site needed to be easy to maintain as well as responsive.
Tools & Technology
WordPress, Divi Theme, Photoshop and Illustrator.